We all know that when someone says they have an Italian this or that, we instantly get the message that what they have is something made out of precision, love, passion and quality. Italian craftsmanship has been known to be about style, quality and basically perfection. And the only way to get a perfect product is to repeatedly work on it until perfection is mastered. Yes, we are talking about Italian leather handbags.
It is the reputation of the Italian Artisans that carries this weight of authority and great skill. I most definitely will go into a store and look at the tag and if it says made in Italy then It's like a guarantee that I will purchase that product because of where it is made from which translates to quality. Reputation, hard work, creativity and passion are definitely everything. Let's all admit to this. You all know it's true. We all want a Prada, Gucci and maybe a Salvatore Ferragamo Bag. Why, because of their reputation, craftmanship, history, fashion, beauty and elegance. And now I present to you the obvious:
With so many bags to purchase. How do we decide which one is the best? Let's be truthful here. We want a bag that will not break on us. The handles are sturdy, the leather is strong, luxurious and smooth, the style is fashionable and the functionality of the bag is creative and desirable. You get what you pay for. These bags may sometimes come with a higher price tag but it's all worth it. And you all know that women can never be happy with just one bag. But if you are going to own a bag, let it be a great one.
When you own a bag of reputation, it gives you a sense of worthiness and value. A feeling of satisfaction knowing that your money was well spent. You will be surprised how far some people will take this emotion of pride to the next level. It's like a positive personality change, an attitude and desire to reach a higher standard. Yes, almost like a feeling of well-being, sophistication and intelligence. It's definitely a state of mind!
In the fashion world, trends come and go. New styles will last a season and then it's gone. We want something that is slow fashion and sustainable. A bag for all seasons and for all occasions. A statement bag that says you are number one. You are unique. It's your best friend.
We all want to be beautiful and to feel beautiful. An accessory that is detailed and stylish. But sometimes we just want simplicity, minimal and non-brand. A raw form without the bold emblem or nametag on the bag. Let's keep it clean and appreciative of its true nature.
Lastly, Affordability. Sometimes we want to buy a handbag that won't break the bank but still have a high-quality product. An Italian Leather handbag is definitely how to go.
Here are Our Top 3 Latest Collection you might like
4 zipped bag. Made from Savage Leather which is durable, soft and supple as it is luxurious.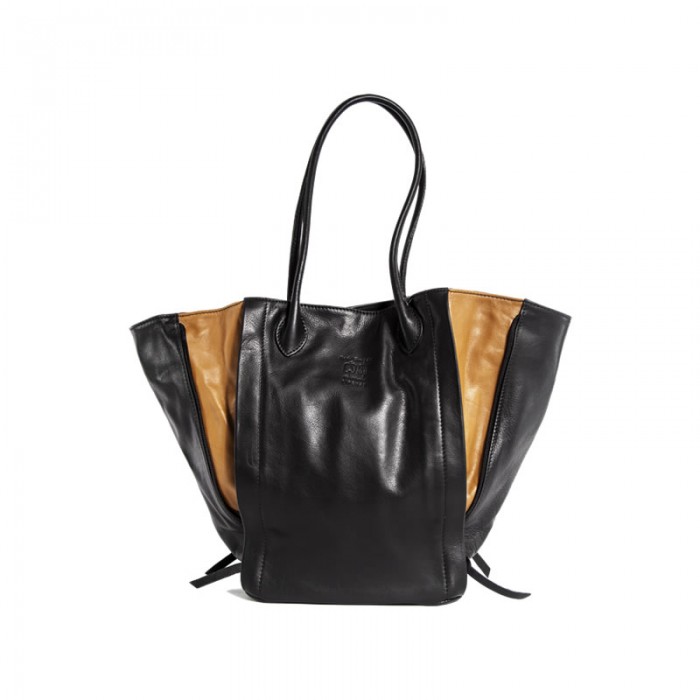 Material: Genuine Italian Leather
Dimensions: Height 30.5cm; Width (base)15.25cm; Length 23cm
Drop length: 23cm; Center Width Zipped 33cm; Width Unzipped 43cm
Size: Small
Colors: Black with orange inserts
Function: Handbag; Shoulder bag; Personal items
Vacchetta leather is a durable and flexible material created by tanning animal rawhide and skin, often cattle hide. Folds over to give it an extra look and function.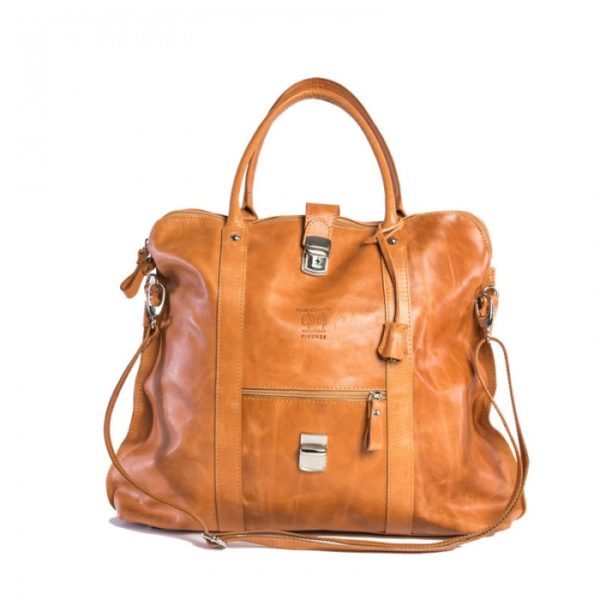 Material: Genuine Italian Leather
Dimensions: Height 38cm; Width (base)37cm; Length 43cm
Center Width: 48 cm
Colors: Tan
Function: Briefcase; Handbag; Personal items.
A very sturdy grained Italian leather envelope silhouette crossbody clutch with a very sleek, minimalist design.
A turnlock flap closure
A spacious interior with a zipped pocket.
Detachable strap for a crossbody look but can be used as a handheld carryall.
Entirely handcrafted, this is a design which can be worn on any occasion.
Made in Italy.
Dimensions: Height is 7 inches, Length is 10.5 inches and Width is 5 inches.
These measures are a close approximation since these bags are handcrafted and not one bag is exactly alike.
Wishing you all love and success, xoxo
Founder of Laurent and Altieri, LLC (Italian Leather On-line Store)
It's all about how you feel!
Genevieve Laurent